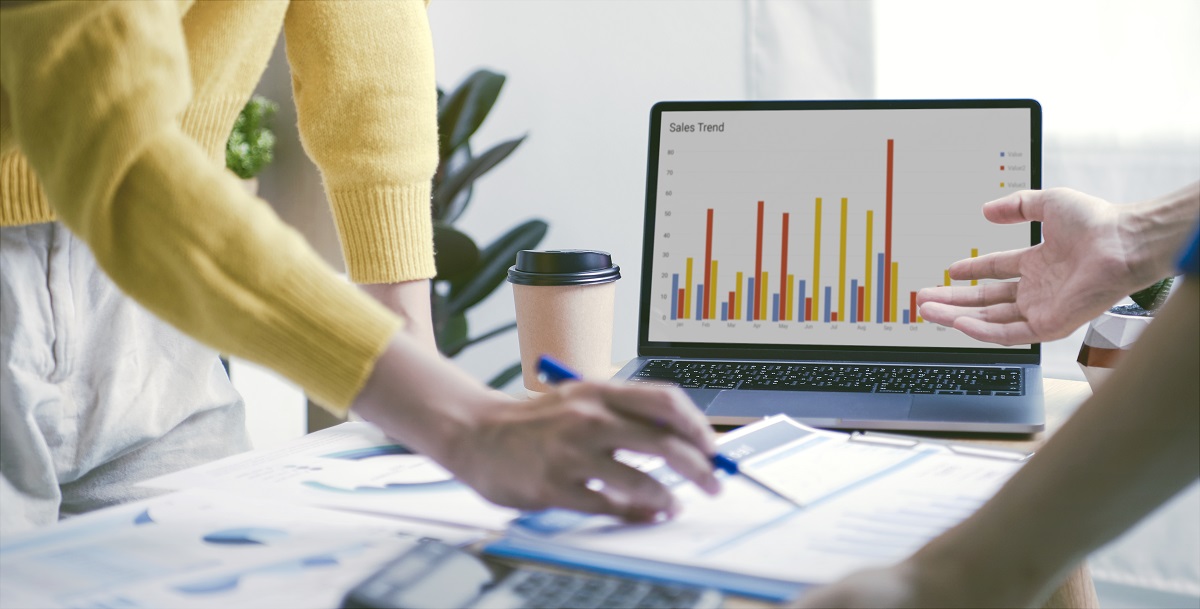 Revenue enablement is one of the biggest buzzwords in sales, marketing and operational circles. It's a new term, rising to prominence in the last year as more and more organizations are realising the benefits that a revenue enablement approach brings to their bottom line.
But what exactly is it?
Revenue enablement is a model that puts the customer experience at the centre of your entire organization. It's an approach that gives every department the right content – in the right place, at the right time – to drive revenue.
That's the short, top-level overview, so let's look at a little more detail of how revenue enablement might affect your organization.
How does revenue enablement work?
Revenue enablement has been referred to by industry experts as a discipline, an approach, a model and a process. Confusing, right?
In reality, revenue enablement is all of these things. It's an overarching discipline that your organization should embrace, and a model that needs to be applied across your business. To be effective, it requires a shift in thinking, a change in your organization's culture and a whole new approach to how you see the sales process and the customer journey.
Revenue enablement works by:
• Recognizing the importance of placing the customer experience at the heart of everything you do
• Understanding that prospects and buyers interact with your organization at multiple touchpoints during their customer journey – with each a valuable opportunity to interact and engage with them
• Deploying the software, tools and training to align every touchpoint with a department, giving team members the right support and the right content they need to meet the customer's needs at that point
• Focusing on all types of revenue, not just the goal of turning a prospect into a sale. It supports onboarding with cross sell and upsell opportunities. It aids retention and renewals. And it promotes recommendations and referrals
Why should your organization care about revenue enablement?
Revenue enablement is essential to your organization because prospects and customers are changing how they interact with businesses. Buyers are demanding more. They expect a better, holistic, seamless customer experience. They want their needs met at every touchpoint.
If they don't get it, they'll go elsewhere.
Revenue enablement puts customers front and centre. It focuses not just on those prospects who Sales are eagerly trying to close a deal with, but on those who are loyal, existing customers.
Because it's easier and five times less expensive to retain those customers (and upsell to them) than it is to find new ones.
"At its core, revenue enablement maximizes income at every opportunity, at every stage of the customer journey." Olafur Thorkellson, Data Dwell CEO.
But what about sales enablement?
The biggest focus – and shake-up – of the last decade has undoubtedly been sales enablement, so how does revenue enablement relate to that?
There are of course many similarities, and revenue enablement is built on the success of sales enablement. But it takes that approach further. Much further.
It expands the applications of sales enablement beyond the sales department and across the entire customer journey. It turns sales enablement into a more holistic approach focused on every customer touchpoint, pre, and post-sales.
There are several key differences between sales enablement and revenue enablement.
In summary, revenue enablement is:
The organizational approach that gives every department – every team member – the right content, at the right time, in the right place to interact with, engage and support your leads, prospects and existing customers at EVERY STAGE of their journey.
It's the process that, when deployed across every customer touchpoint, should increase sales, renewals, referrals and upsells to continually drive revenue for your business.
And it's time your organization embraced it.