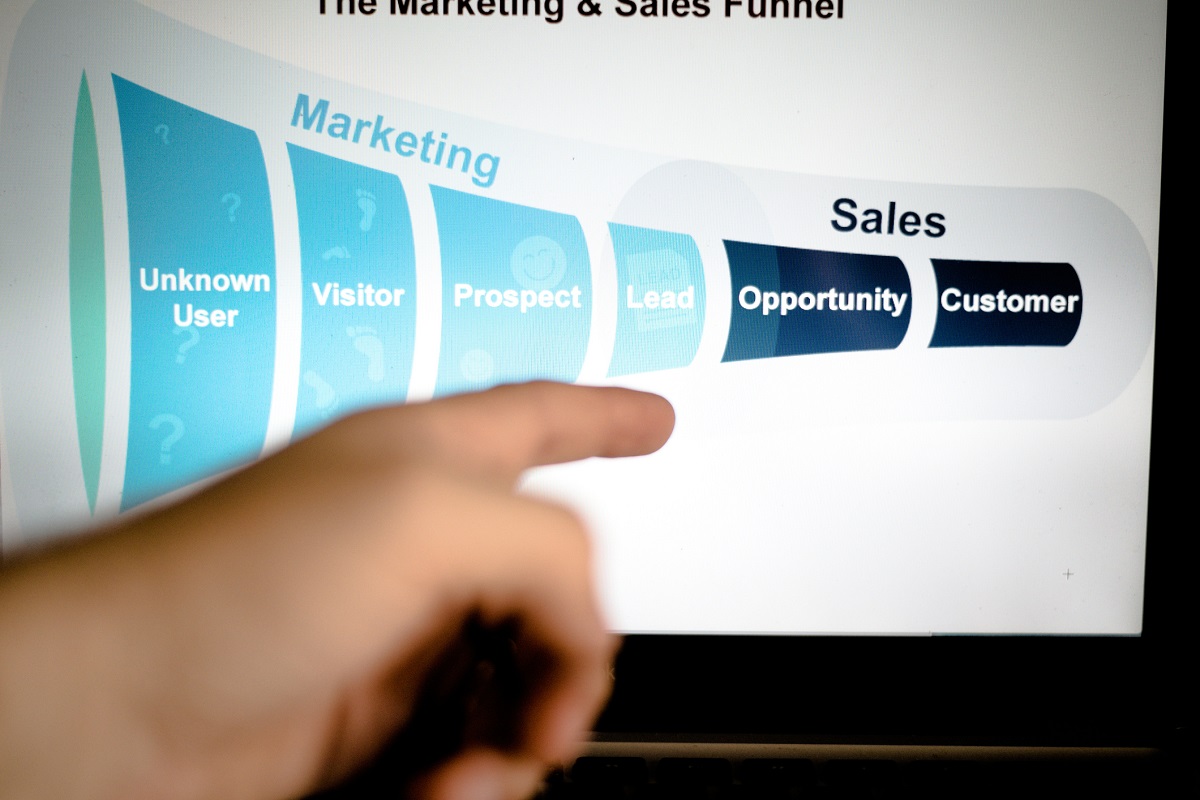 The sales funnel is an integral part of your business. It's the machine that drives leads towards buying, that turns prospects into customers. The powerhouse behind your revenue.
So when it breaks down, springs a leak or doesn't function as effectively as it should, there are problems for your business.
Without a strong pipeline, sales reps get frustrated. They might leave for another job or be forced out because of a reduction in workload. Marketing might get blamed for poor leads, and discord runs rife.
But thankfully, there are lots of ways that companies can fix the holes in their sales funnel and overcome any frustrations they might have. Here are five quick wins you can implement to help drive more conversions.
1. Attract more leads into the funnel with valuable lead magnets
Before you can begin to convert prospects into customers, you need to get them into your sales funnel. You need to capture their details and start them along the customer journey path.
But audiences are getting savvy. They know that their data – their personal information – is valuable to businesses like yours. To part with it, they want something in return.
That means you need to offer something to them. But not any old something. Something valuable. Create an ebook, case study or how to guide that really delivers value and insight to a prospective customer, and they won't hesitate in sharing their details with you.
At this stage, you'll want to streamline your information gathering. Don't ask for every possible bit of information you can think of from your prospect. You want them to fill in the form as quickly as possible. Stick to name and email address – that's it – if at all possible.
If you need to get more info – to further qualify leads – consider sharing additional content or a tripwire product (a very low priced purchase) at the next stage of the funnel.
2. Check and improve your Calls to Action
Potential buyers can only convert if you include calls to action. They need to be encouraged as to what they should do next and told exactly how to do it.
Your calls to action are vital. They need to be strong and simple.
A quick and easy fix to get more conversions is to run through your sales funnel just like a prospect. Check that there is an effective call to action at every single touchpoint… and see if you can improve it.
Make sure you also check CTA buttons and links, the technical side of things, to ensure there are no technical issues or barriers to buying.
3. Target your sales content more precisely
If you really want to add value to prospects in your sales funnel, then you need to make sure the content you share with them is as relevant, as personal and as timely as possible.
When a prospect thinks a piece of content has been created specifically for them and their needs, they are far more likely to engage with it.
And with the right tools, positioning and personalising content to specific leads in the sales funnel is simple. Data Dwell helps you do just that.
Marketing can create content for different sectors, different lead types, different job titles – just about any metric, and then use Data Dwell to position it at the most effective stages of the funnel – easy for sales reps to find.
So they will always have the best, most relevant content to hand.
4. Identify when a prospect is actively engaging with your marketing.
Another simple fix you can implement in your sales funnel is to find out exactly when a prospect is actively engaging with the marketing your sales reps are sharing. When are they opening an email? When are they reading a brochure? When are they watching a video?
Because if your sales reps can see when a prospect is interested in your products or services, they can get in touch at the optimum time. If a rep waits longer than ten minutes, there's a 400% decrease in the odds of connecting with those leads.
Again, all it takes is a little bit of software. Data Dwell can help sales reps track all types of engagement metrics and deliver instant notifications to identify the hottest leads in the sales funnel.
5. Follow up, follow up, follow up – with calls AND with re-marketing
Finally, it should come as no surprise that following up with prospects will help drive more conversions in your sales funnel. It's a quick and simple task for sales reps to keep picking up the phone, and it's effective.
There are various stats about the number of times you need to contact a prospect – ideally at least 6 times. The more you call, the more chance you have of converting.
But another simple tactic you can deploy is a remarketing campaign. Follow your prospects across their internet activity with remarketing adverts, and you can drive them back to your business to buy, constantly reminding them of your presence.
A study by Wordstream found remarketing via social media ads increases conversion rates by 51%.
Five quick fixes to improve conversions in the sales pipeline. If you want to learn more about how Data Dwell can help you overcome frustrations in your sales funnel, arrange a free demo here.