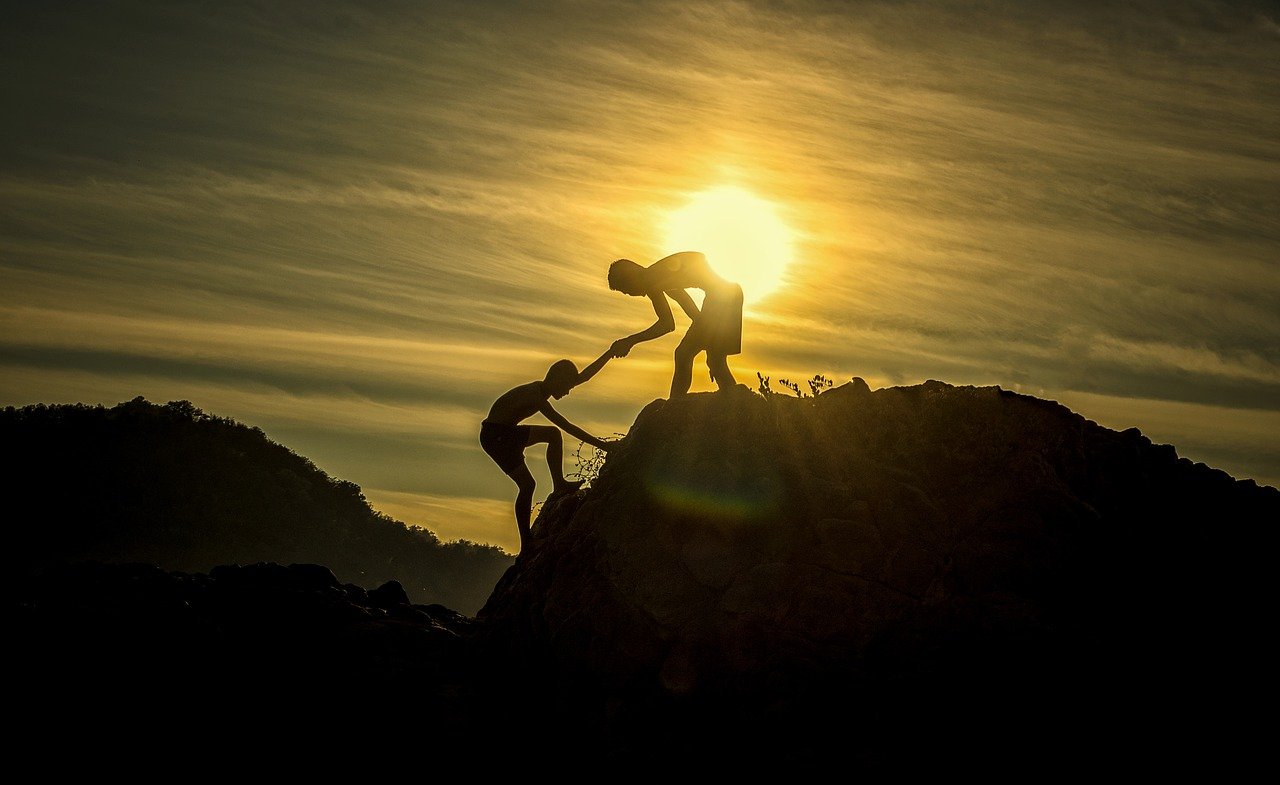 Olafur Thorkelsson, CEO at Data Dwell, shares his thoughts on the value of the post-sales journey.
You've worked hard to find your prospects. Marketing has qualified them as good leads, they've engaged with educational, informative or promotional content and they're in the pipeline.
They've shifted from MQLs to SQLs, and your sales team have taken over. They've passed through your perfectly optimized sales funnel, seen highly effective, persuasive content positioned at just the right stage of their journey, and they're convinced by your offer.
Your sales rep closes the deal, and the prospect is converted into a customer.
Job done, right?
The traditional sales funnel is just the beginning
No, the job is not done. Far from it in fact.
Because that traditional sales funnel – the typical journey from prospect to customer – is only the beginning of your organization's relationship. It's just one small part of the entire customer journey.
And if you underestimate the value of the customer journey after the sale, you'll miss out.
You'll miss out on building relationships and earning loyalty. You'll miss out on recommendations and referrals. And you'll miss out on profits.
"Too many organizations neglect what comes after that conversion stage. A closed deal indicates that it's done and dusted, no more effort required for sales or marketing, for the bottom line….. But that simply isn't the case."
Just because a sales rep has closed the door on a customer, made the sale and signed them off, it doesn't mean that they've spent all that they will spend. It doesn't mean they're closed off to further marketing, further information, further persuasion.
It doesn't mean that they won't buy more.
And in fact, customers still want to engage with your organization. They want more help and support, they need more information and they want to lean into your expertise.
If they're happy, they want to keep buying from you because it makes their lives a whole lot easier.
"There's huge potential with new and existing customers. We just have to enable our teams to tap into that. To access that revenue with the right tools, the right content, at the right time"
That means using your sales enablement tactics and tools to continue enabling the customer – and the future sales they'll make – beyond the traditional sales funnel and throughout their entire journey with your organization.
It means focusing on how you can enable more revenue throughout the onboarding and customer success stages.
Onboarding makes or breaks your customer relationship
It all starts – or rather continues – with customer onboarding.
Post-sale is the perfect time to build the relationship your organization has with your customers. The majority of buyers will have a natural mistrust of your sales reps. They deal with these people day in, day out, and they know how they operate. There's no hard feelings.
The real relationships are made during the onboarding phase. This is the opportunity for you to gain your customers' trust and start building your reputation with them.
"Your customers want a seamless onboarding process. They expect to have access to the training content, instructional guidelines, use cases and all other documentation they need as and when they need it. They don't expect to wait around. Your enablement software can position relevant content to relevant stages of the onboarding process."
If you can anticipate the content your customers will want or need during their onboarding journey, even if they don't actually access it, just knowing it's available will go a long way to building a strong relationship.
They will be far more likely to recommend you to their peers too – especially if you've used your sales enablement software to help close the gap between different onboarding departments.
"Too many onboarding processes are disjointed and disconnected. They leave the customer supplying the same information again and again, bumped from one department to the next."
With the right software in place, sales should be able to seamlessly hand over the customer to legal and accounting, with all the customer details, all the agreed sales details, automatically shared. There shouldn't be any need for repetition or clarification, or cause for miscommunication.
When that handoff is clear and seamless, customer success can pick up right where sales left off.
There's huge untapped potential in effective customer success
If you can effectively position useful, relevant content for your customers during the onboarding phase, it will give you the opportunity to position more and more useful and relevant content throughout their customer lifetime. Content that will help you cross-sell and upsell.
It will extend their lifetime with your organization, increasing their value to your business.
"The more you can help your customer success teams position useful, relevant content to your customers, the longer they'll stay customers and the higher their customer lifetime value (CLV)."
Give Customer Success the content they need and the right tools to share it with customers – at the right time – and they will keep your customers engaged.
They will continue to develop that relationship – one strong enough to confidently ask for reviews, referrals and recommendations. A relationship that inspires loyalty and retention.
Your customers will also trust your staff and your organization more. They'll be more receptive to offers of help, to suggestions for improvements, to promotions. They will be far more likely to agree to cross-sell opportunities or upgrades.
"In short, they'll be far more likely to give you more of their money."
So don't let that potential to increase your bottom line go untapped. Use your sales enablement software to enable more of that revenue by focusing on the value of the post-sales journey.
Want to learn more about Revenue Enablement?