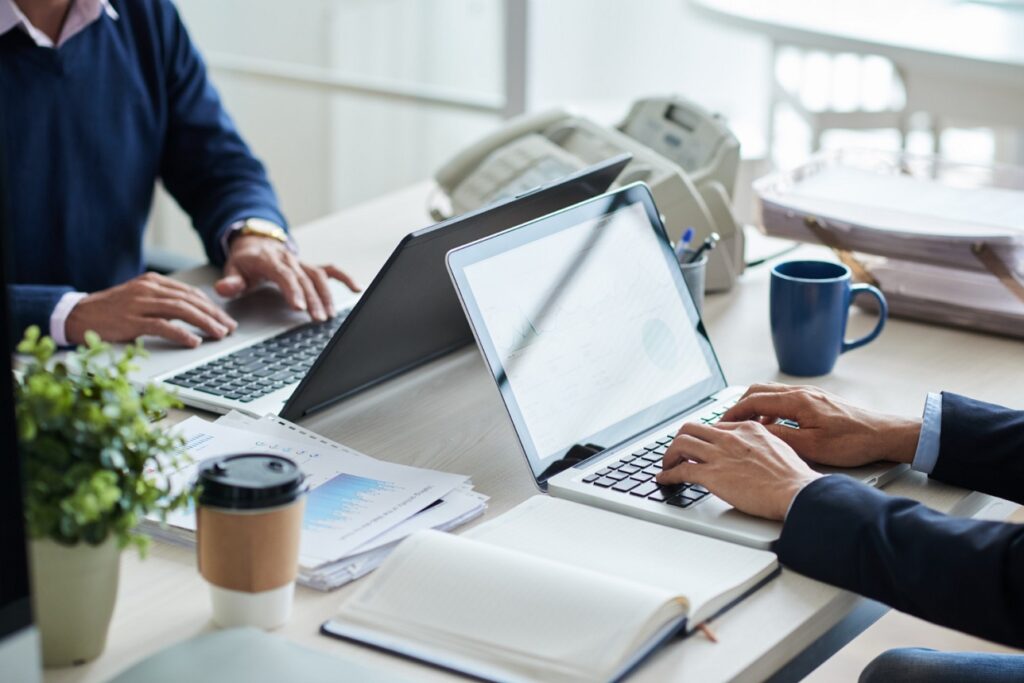 When you're evaluating different sales enablement software, of course you'll be comparing a wide range of performance criteria. Speed, simplicity, support, flexibility, user management, an ability to integrate with other systems – there's a host of important issues to consider before deciding the product that's right for you.
And depending on your specific needs, it's likely that the relative strengths and weaknesses of competing software will guide you clearly to your final 'obvious' choice.
The sales enablement software fit for purpose
If ease of setup is the deal-breaker – you'll want a product that's quick and simple to implement.
If it's a clear, intuitive interface you need, then you'll go for a system with minimum UX friction for maximum adoption.
If you want to be absolutely confident in having a partner at your side every step of the way then without doubt it makes sense to work with the team credited with providing the best customer support.
And if an ability to work natively with Salesforce for deep, detailed, attributed sales enablement insight and analysis is your primary concern, then you'll opt for the software best able to do that.
Which makes the Trust Enablement evaluation of Data Dwell as the Sales Enablement industry's leading sales enablement platform so interesting.
Highly effective across the board
Data Dwell is winning plaudits for all the typical performance criteria including:
Ease of Setup: Compared to an industry average of 8.3, G2 reports Data Dwell as earning an Ease of Setup score of 9.
"The way you can set the exact rules by which different pieces of content will be surfaced to your sales team and the metrics you get from the portals. It gives marketing much more control over the later stages of the sales cycle"
Arash H,
Head of Brand and Content
Ease of use: Against other sales enablement software Data Dwell scored an impressive 8.9 compared to the industry average: 8.6.
"The solution is easy and intuitive and that's really what we needed."
Jennifer Kamienski,
Marketing Director
Quality of Support: Superb customer support sees Data Dwell awarded a massive 9.6 against an industry average of 8.9.
"Apart from the tool itself, Data Dwell's team is simply amazing! There is never a "no" but everything will be done to find a way to make the tool work for YOUR company."
Lisa S,
Marketing Project Manager
Beyond the typical, Data Dwell also leads the pack in arguably the most important criteria of them all: the ability to accurately attribute sales revenue to content within Salesforce.
Attribution and Reporting
Data Dwell has achieved what Trust Enablement define as "Level 4: Insightful", based upon their Enablement Maturity Index for Reporting.
As the only vendor to achieve Level 4, Data Dwell can tie content usage to a specific account/deal/stage, provide revenue attribution to its usage, and be able to identify the impact (by Persona/Job Title/Industry) on:
Deal stage velocity
Deal stage exit %
Overall Deal Velocity
Win Rate
"Data Dwell is the creme of the crop, the top overall platform in the market today, for businesses looking to power their sales enablement programs with data-driven insights aligned with your overall business goals and performance.
Trust Enablement
As the only sales enablement software that's 100% native to Salesforce, Data Dwell sits 'integration-free' on the Salesforce platform. Not only does this make it easier and quicker to set up, it means Data Dwell is able to attribute actual revenue against specific content, precisely measure content success and provide actionable content insights.
Take a look here to see for yourself how Data Dwell fits with other Salesforce Products.
It's just one of the reasons why Trust Enablement said:
"If you are a high-tech business running Salesforce as your CRM, buy Data Dwell, you will love it!"
All-in-all, quite the achievement, and little wonder Data Dwell has been credited with outperforming all other software and systems to scoop that industry's leading sales enablement platform title.
If you'd like to outperform your competitors too, it's time to talk to us.