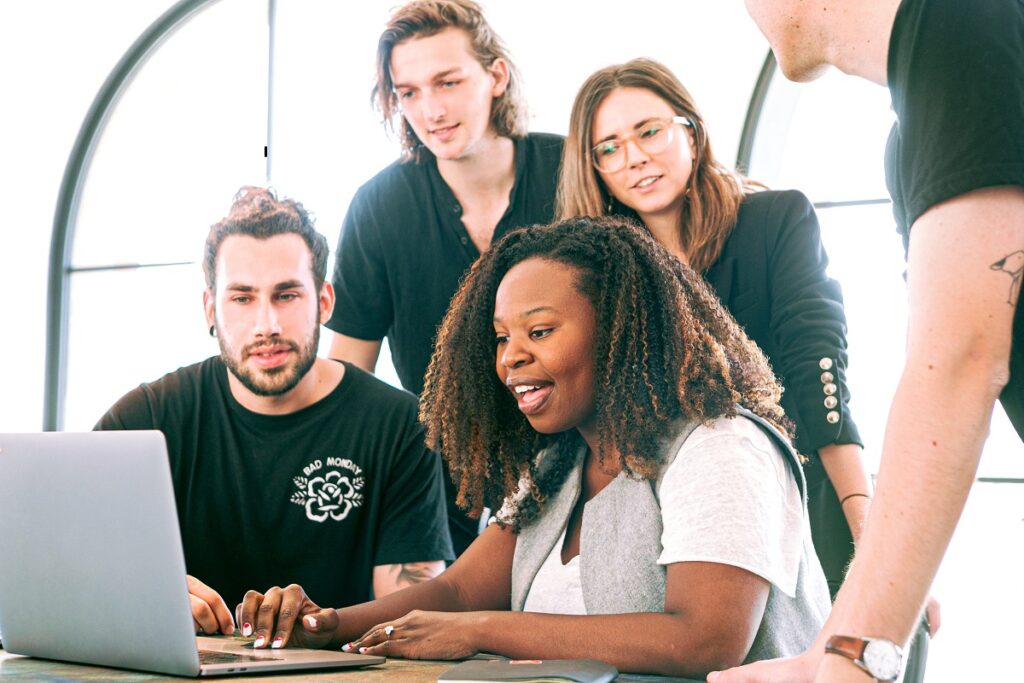 You've got a lead. They're interested. They're intrigued by your company's offering, and they're desperate for more information.
Your marketing team has created the content they need. Your sales team has that content to hand. They share it.
An email with a case study. A follow-up email packed with use cases. A third email with a high value asset like an ebook or white paper to provide depth and detail.
And your lead still isn't a client. They're trying to make the case to the key decision makers, but they're constantly flicking back through email chains, trying to find that relevant piece of information. But it's time consuming. It's difficult. It's holding everything back.
There must be a simpler way.
What is a digital sales room?
Sales would be simpler if your leads had everything to hand. If they had access to a regularly updated personalized digital sales room.
A digital sales room is a centralized location where your buyers can access all of the content, files and documents your sales team has shared, quickly and easily.
For many organizations, digital asset management is all about making sure your internal teams have access to the right assets, the right information.
A digital sales room takes that same system and creates something outward facing. Providing the benefits your internal teams have come to rely on to the leads you're trying to convert.
They simplify the experience for the buyer by providing them with a single link to all of the content your sales teams choose to share throughout the entire customer journey. It makes it easy for your reps to guide leads through the buying process, and – crucially – it makes pre-purchase research simpler too.
Your buyers are educating themselves
While B2C sales have long been a self-serve process, as shown by decades of sustained growth in the ecommerce sector, the recent pandemic has prompted a rise in digital B2B purchases. In fact, over 15% of organizations are now willing to spend over $1M on a digital B2B purchase.
Where business customers would once expect a long process with multiple conversations and even face-to-face meetings, they're now prepared to make purchasing decisions based on their own research.
And a digital sales room means you can make that research process simpler for them. We've explained how a sales enablement strategy simplifies your internal processes by making it easy to share information across teams and departments.
Adding a digital sales room to this process brings potential customers into the fold too. Marketing creates the assets, sales enablement software surfaces them at the right time, Sales shares them with their prospects, and finally customers have a personalized library to refer back to.
Create the right personalized digital sales room
As with every stage of your sales enablement strategy, the key here is providing relevant content. An effective digital sales room must therefore be:
Simple for leads to access
Packed with relevant, personalized content
Quick to capture engagement insights
Able to accurately track the process of a sale
Fully integrated with your Salesforce platform
Data Dwell's sales and marketing software is able to do just that, providing the content positioning, analysis and reporting you need – and creating the personalized digital sales rooms your customers are beginning to expect.